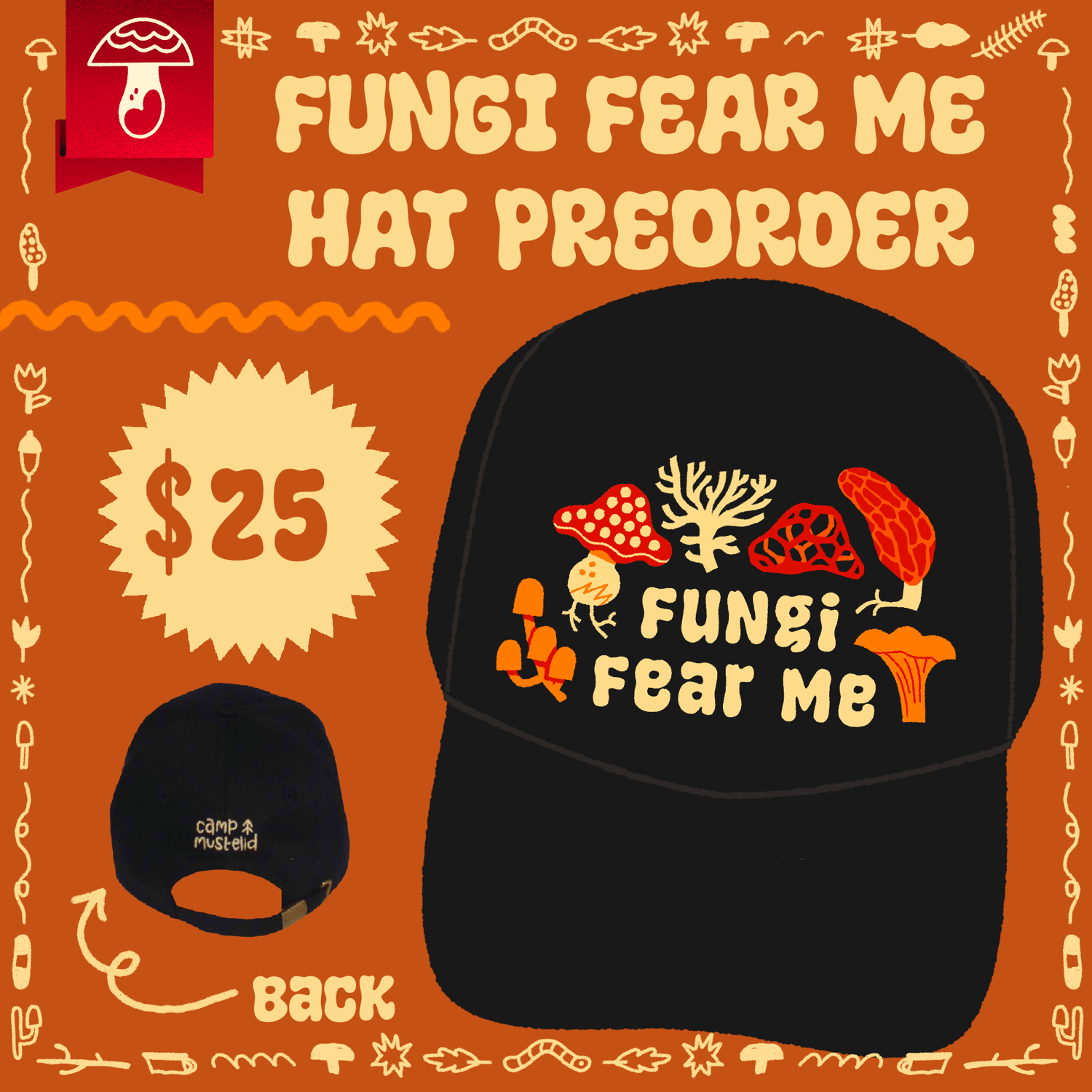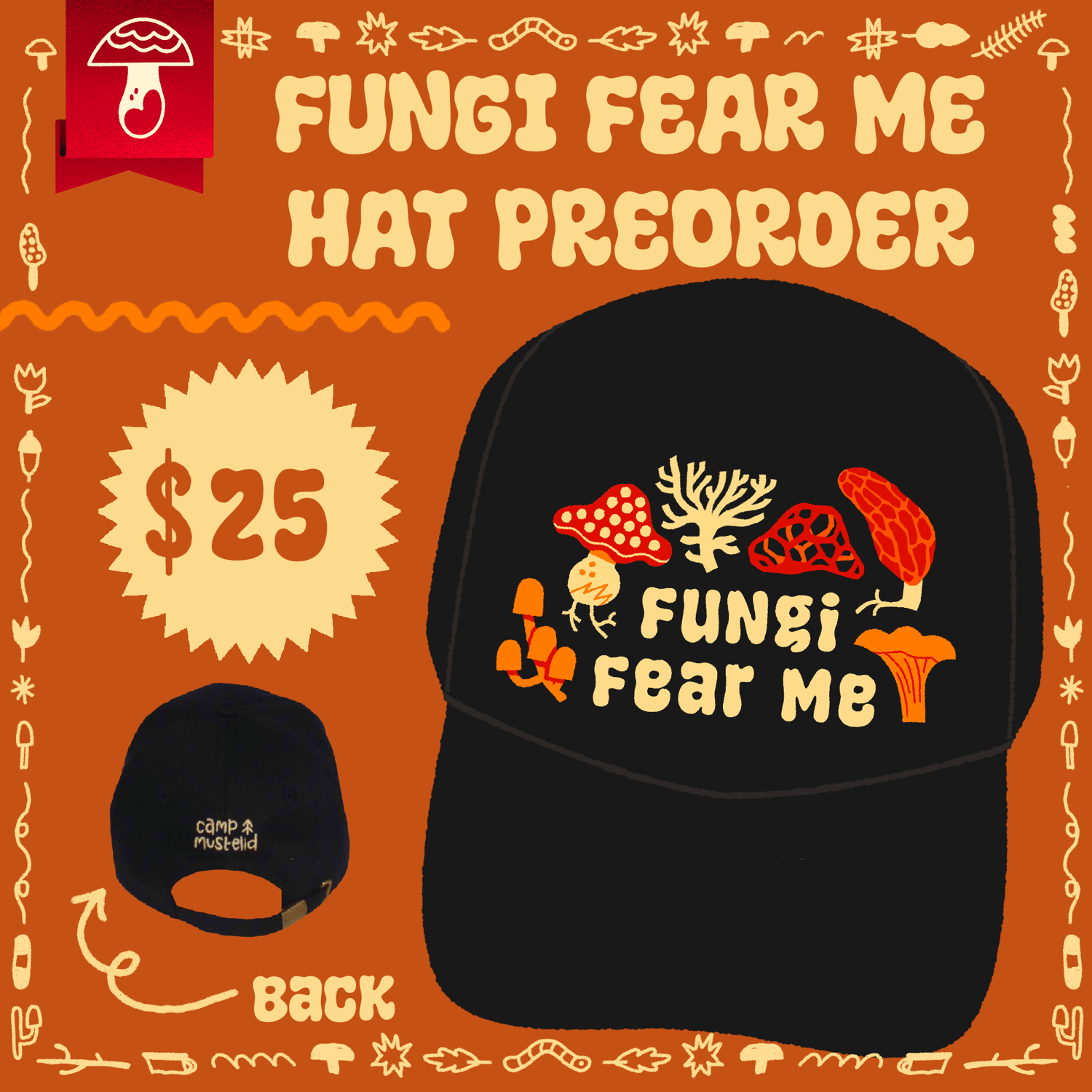 Fungi Fear Me Baseball Cap *PRE-ORDER*
$25.00 / Sold Out
11/23 - HATS ARE ARRIVING THIS WEEK! Preorders will be mailed ASAP!
THIS ITEM IS A PREORDER, PLEASE READ!
Pre-orders are expected to be shipped 5-8 weeks after the pre-order window is closed. (Hopefully sooner!) If there are multiple items in your order, including items that are not for pre-order, they will be sent all together once the pre-order items have arrived at our office! Sign up for our newsletter on campmustelid.com to stay up to date with pre-orders and further updates, or follow @CampMustelid on Twitter!
PREORDERS will close 10/2 at 11:59PM EST!
This black baseball cap comes with an embroidered statement of just how often you flock to your fungi friends on each hike. Comes with an adjustable back strap and is one-size-fits-most.
This product comes bundled with a MYCOLOGY (mushroom-themed) Camp Mustelid badge! To learn more about badges, check out campmustelid.com.